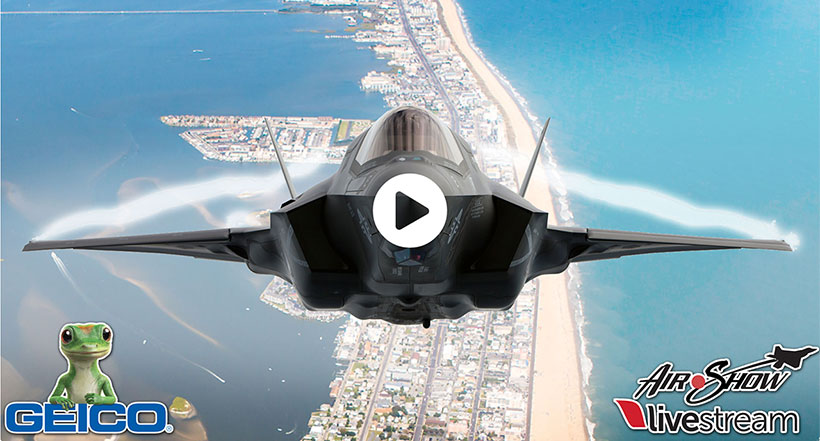 AirDotShow Livestream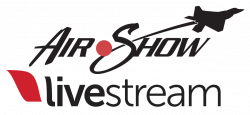 Subscribe Below
Virtually attend the 2020 OC Air Show through AirDotShow Livestream! The sporting event style broadcast will bring you all the action just like you were there!
Catch all the action and get insider access with 3 cameras covering the flight performances, the broadcast stage and even the military flight line 50 miles away at NASA Wallops Flight Facility. The audio feed is the ONLY way to hear the professional narration of the event and excerpts of the flight ops frequency where you can listen to the Air Boss talking with the pilots!
AirDotShow Livestream is a big part of our Stay Safe and Separate Initiatives and will be provided free of charge compliments of the Town of Ocean City, GEICO and AirDotShow.
 ↓ Sign up below and get access to our Virtual Dashboard featuring an encore broadcast of Saturday's performances!
OC Air Show • August 15-16, 2020 • Ocean City, Maryland
The aerial stage for the OC Air Show is 10 miles wide and 1,000 feet high so spread out…and Have Fun!!!
If you're attending the show in person, there's no need to be at show center because AirDotShow Livestream will bring Show Center to you. The Best Experience will be from your balcony, boat or backyard where you can see the jets live and view the Livestream with high-speed wifi. If you're staying local, bring something to stream the Livestream from your hotel TV and share it with your friends and family!
Visit OCAirShow.com
Twitter Live Feed
Watching from the beach where bandwidth may be limited?
Follow us on Twitter to get text feed highlights of what you'll be seeing in the sky!
Shop